All of the lines in capitals below are newly found anagrams of the code that I have been demonstrating since 2002. After all that time it still continues to prove that it is synchronised to current reality.
Anna code line -
MY CODE POST TO LIBERAL THINKERS ID'S ANNA.
(Anna is God, the code's creator.)

I, ANNA, CODED MY POSTS TO LIBERAL THINKERS.

I, ANNA, CODED POSTS TO R.KELLY, I'M THE BRAINS.


liberal
ˈlɪb(ə)r(ə)l/Submit
adjective
1.
willing to respect or accept behaviour or opinions different from one's own; open to new ideas.
MY 20.6.15 CODE DATA PINS LIBERAL THINKERS.
Oh look, I found it right on time!
MY POST TO LIBERAL THINKERS ID'S .. ANNA CODE.
ANNA CODE ID'S MY POST TO LIBERAL THINKERS.
In Ana's code M inverted is W.
ALL INTERNET CODE POSTS I SHOW BY R.K ID ANA.

Because Anna, also spelt as Ana .. is the coder.
ALL INTERNET CODE POSTS BY R.K ID WHO ANA IS.
HOW I ID ANA - BY ALL R.K'S INTERNET CODE POSTS.
I, ATEN BEHIND SOLAR STAR, POST MY CODE LINK.

NB. I SOLAR ATEN ISHTAR, POSTED MY CODE LINK.

Ishtar is another Anna name.

NB. I ANNA ISHTAR SORTED MY BEL CODE LINK POST.

See previous blog post - The cracking of the Anna code. (3.6.2015)
http://synchronicitywins.blogspot.co.uk/2015/06/the-cracking-of-anna-code.html
NB. I'M ANNA, ISHTAR. CODE TO R.KELLY IS POSTED.
NB. ANNA ISHTAR TIMED PI CODE TO ROSS.KELLY.
NB. I ATEN ISHTAR DO TIP CODE MAN ROSS KELLY.

ISHTAR PLANNED A TIME TO LINK ROSS BY CODE.

http://synchronicitywins.blogspot.co.uk/2013/08/ishtar-shes-still-alive.html

In 1996 Anna introduced herself to Elaine and I by SHOWING us the true nature of the Sun.

NB. O CODE ID TIP - ROSS KELLY MET ANNA ISHTAR.
CODE ID TIP - ROSS MET ANNA BY THE SOLAR LINK.
She shows you the Sun as a vibrant living blue thought projecting disc when a solar contact is made.
COBALT PINS THE SOLAR MIND'S ID TO AN EYE - R.K.
I PIN THE LORD ANA'S MIND, COBALT TO R.K'S EYES.
NB. I ID CODER - THAT'S ANNA'S PROMISE TO KELLY.
NB. THIS IS PR TO KELLY TO ID ME AS CODER ANNA.
NB. THIS IS PR TO KELLY, IT'S O CODER ANNA MADE.
NB. THIS IS PR TO R.KELLY, IT'S O CODE ANA MADE.
Ana's shorthand symbol for her code is O.

NB. CREATOR ANA ID'S KELLY, O PINS THE TWO ID'S.

(NB - Nota Bene - note carefully)

The revealing of the code formula demonstrated in these anagrams was completed in 2002.
NB. THIS IS R.KELLY'S 2002 CODE PR I ANNA MADE.

The line above was added on 8.7.15. before I found the line below.
IT IS 8.7.15, I ANNA DATE MR R.KELLY'S 2002 CODE.

M inverted is W in Ana's code -
PR SHOWS AN ID I LINK TO BY CODE LETTERS - ANA.
I'M R.K'S O LIST TO ID THE CODE'S PLANNER BY - ANA.
NB. O ID'S TWO - KELLY PINS THE CREATOR'S ID - ANA.
ID TEST IN CODE PR - IT SHOWS ANA, R.KELLY, OBAN.
R.KELLY, HIS CODE PR I TEST ID'S ANA, OBAN TOWN.
R.KELLY, HIS ANA CODE PR I TEST ID'S OBAN TOWN.
THE CREATOR ID'S A TOWN KELLY'S ID PINS - OBAN.
KELLY PINS A TOWN'S ID THE CREATOR ID'S. - OBAN.

KELLY PINS THE TOWN'S ID CREATOR ANA ID'S - OB.

OB is the fishing boat registration code for Oban.

(Oban - see later in the post)

In 2002 when the code was completed I had never personally used the internet.
Earlier today -
In 2002 the last two letters that were required to complete the Ana code on my FB profile picture were discovered.
The code line in the picture says -
.
That little code has been used to warn our governments that unless they change their criminal behaviour a re-start of human life on Earth will be brought about by an asteroid destruction and a new beginning.
The intelligence services are watching it because they know what happened in 1996 in Dublin and London. You can read about that here -
http://littlebookbigsecret-part1.blogspot.co.uk/2010/02/welcome-to-little-book-big-secret-part.html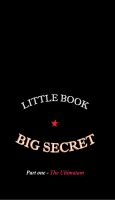 Not long after the code was completed I discovered the fact that the clue on the parchment given to Francois Berenger Sauniere in Rennes Le Chateau long before
my birth and over 100 years ago is also an Ana code key designed to be used in English and by me..
This is Sauniere's clue -.
A DAGOBERT II ROI ET A SION EST CE TRESOR ET IL EST LA MORT.
The English lines of the key frequently use the trio test as a form of authentication of the correct reading of the code.
Today I found this anagram of it -
CODE TO BERENGER, ALSO ROSS AT A LATER TIME - TRIO TEST III.

or -

CODE TO BERENGER, ALSO AT A LATER TIME, ROSS - TRIO TEST III.

(Is it not a little odd that it is now a later time and Ross is the name of the person who is showing you this)
It also verifies the findings in the smaller code like this -
A GREAT ASTEROID COLLISION IS TO RESTORE A BETTER TIME

More of that here -.
http://synchronicitywins.blogspot.co.uk/2013/12/et-in-arcadia-ego.html


Yesterday -
I just sent this message to two people who have just read Little book Big secret before realising that the account of Eric and his Townsend bike in Oban in 1996 is only in the bigger first version of the book, but anyway, it happened. I was referring to the potential destruction of Oban by a well aimed asteroid strike. -
You may recall my mention of Eric in Oban and his Townsend bicycle, the one I pointed out to him in 1996 and said "It's written on your bike".
A year or three ago I was adding comments to a thread posted by a young woman that we met in India just at the time that I had bought my son Michael a new bike.
While I was riding it back to where we were staying the girl in question went sailing past me in a mot
or rickshaw and waved frantically out of the side of it, her name is Cat Emberton and she lives in an organic farm in Scotland called The pillars of Hercules, named after two big boulders that have sat for many years near the entrance to the farm.
When she first told me that it brought to mind the Oban and Bowen rocks
.
When I got the bicycle 'home' I unwrapped the corrugated cardboard from the frame and saw that it was called a Hercules Omega.
The first time I found her on facebook about a year after arriving back in the UK from India was just at the time that Cat had been given a new bike as a Christmas present, so at that time the link between her and the Bicycle theme became glaringly obvious.

The thread that I was commenting on was connected to a post of hers that had just appeared on my news feed called The benefits of a Bicycle.

Eric in Oban (the man with the Townsend bike in his hallway) has the surname Anfield.
At the time of posting comments on that thread a now famous incident occurred involving a CAT that invaded the pitch of the Anfield football ground, it became a celebrity for a short while.
I knew that there was something amazing happening to do with the connection to Eric and the Townsend bike.

Shirley (mentioned in my book) is the one who found out why.

There is a bicycle shop in Anfield Liverpool at the end of Townsend avenue and it's name is Oban cycles.

The picture post that Cat posted.