Oct 21.2015. is the date that Marty went to in his time hop in Back to the future.
We all know that that is fiction but what most people don't get is that God does EVERYTHING, fiction included.
Nine timed code lines, all anagrams of Anna's OLD PR Key, The O code.-
(O is the symbol for the code)
The code relates to it'self as O PR.
It has been my FB profile picture for years -


These are all anagrams of it.

Letters correspond to numbers by single digit 1 - 9 alphabetic numerology, A=1, O represents the zero symbol and a blank space can represent Zero or O..

THIS CODE LINE LINKED MARTY'S 21.10.2015 PR.
THE 21.10.2015 CODE PR LINE LINKS MARTY'S ID.
OCT 21.2015 HOP TIMER KELLY ID'S IS RED - ANNA.
I LINK A DELOREAN'S OCT 21.2015
HOP DAY TIMER
(One blank space zero in that line)
OCT 21.2015 LINK ID'S MARTY IN A DELOREAN HOP.
OCT 21.2015 LINK IN DELOREAN ID'S MARTY'S HOP.
ROSS' LETTER COMBINATIONS LINKED A HOP DAY.
The word combinations in the little code are not random, they are biased to prove that the code was DESIGNED.and so is EVERYTHING else.
BIAS LINKS MARTY TO PIN THE DOC'S DELOREAN.
(It doesn't link some other name to do it)
21.1O.2015 LINKS DELOREAN, MARTY, DOC, HOP IN IT.
(2 blank space O's)
Marty is played by Michael J Fox, he has Parkinson's disease.
The bias in the code's word combinations says this -
THE CODE LINE BIAS TOLD 'MARTY' - PARKINSON'S.
(that the code is real)
'Marty' is old now compared to the age he was in the films.
THE CODE LINE BIAS TO OLD MARTY - PARKINSON'S.
(One blank space O in the line)
The second BTTF film is all about a sports almanac that gets taken back in time, the word

SPORTS

is in red on it's cover..
I LINKED
SPORTS
ON THE ALMANAC BY O - IT'S
RED
.
When I was led to complete the code in 2002 I had no idea that the anagrams of it relate to Back to the future details.
There is a big reason why Ana linked her code so profoundly to it...
In 1996 she time travelled Elaine and I back to Billericay station in 1963 for a VERY important reason that you may read about here -.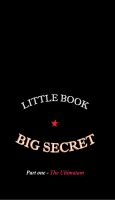 http://littlebookbigsecret-part1.blogspot.co.uk/2010/02/welcome-to-little-book-big-secret-part.html
NB. ANA CODED R.KELLY'S 1996 STATION TIME HOP.
(One blank space O)
I was just talking to my son Tom on FB chat (T.K initials) about this blog
T.K NOTED ANNA TIMED ROSS' BILLERICAY HOPS.
R.K'S NOTED ANNA'S TIMED HOPS TO BILLERICAY.
R.K'S SON NOTED ANA TIMED HOPS TO BILLERICAY
(One blank space O)
The next morning Oct 24 I sent Tom those code lines. He replied later saying -
This morning before work I wached the news for 10 minutes and there. Was some sort of crime, but it was in billericay, was the first time I heard the name for a lot of years
On investigating the O.code some more I found that it contains the perfect reply -
T.K'S 24.10.15 O PR ID'S BILLERICAY ON THE NEWS.
That code line is only possible with the two letters T and K as the initials and that date in 2015.. (all anagrams of the same code demonstrated above,remember, I had this code in 2002.) In the Ana code M inverted is W.
When the time hop to Billericay station happened from Amersham station in 1996 it was followed by several more switches between the two places and times.
I just found something really amazing (again)
I turned over the date letters to see if T.K'S 24.10.15 O PR ID'S in that line can say anythiing else and at first found that it seemed that there is very little at all those particular letters can say except THIS -
DAD R.K'S STATION OP.
Or as a Cockney might also say -
DAD R.K'S STATION 'OP. I'll show you that again -
T.K'S 24.10.15 O PR ID'S is an
ana
gram of........ DAD R.K'S STATION OP.
Do you understand the point that the timing of Tom's Billericay on the news link was designed to fit with what was already being said on the blog right then?
Then I realised that it is a very specific little mini code -
DAD ... IS PR TO A SON, T.K.
O PR DATA ID'S SON T.K.
TO PIN A DAD, T.K.....ROSS.

Remember Tom is the person who literally saw and reported to me, his father,the other half of the full code
BILLERICAY ON THE NEWS.
So the whole line says - BILLERICAY ON THE NEWS TO PIN A DAD T.K...ROSS. As the Billericay time hopper no less!

Before the subject switched to Tom the Ana code lines linked to the word SPORTS on the Almanac cover were recorded. The links to Tom happened to help HIM understand -
T.K'S 24.10.15 O PR ID'S is also an
ana
gram of...... ANA DID SPORTS O T.K.
and.. SPORTS AND O AID T.K. O POSTS AID R. AND T. K While helping Tom it helps me to help you.
In the book you can read how it all started by synchronicity linked to 7 11.
EINSTEIN is a word in the code line in my profile picture that is linked to Blair, Einstein is the name of The Doc's dog.
Code lines -
LOOK - MARTY, THE DOC, EINSTEIN, BLAIR AND 7 11.
'MARTY AND THE DOC'S EINSTEIN' IS ALL BOOK PR.
How's THAT for Anna planning? She want's people to read the book and she's God so it might be wise to take her advice.
The book is readable on line free of charge.
Link to previous posts - Nick's Timing.
http://synchronicitywins.blogspot.co.uk/2015/10/nicks-timing.html
And -
What is the Ana code?
http://synchronicitywins.blogspot.co.uk/2015/10/what-is-ana-code.html
Oct 24 Note.
It's just gone midnight Oct 23, about ten minutes ago while watching BTTF 3 this happened -
I'm just watching the third BTTF film. Marty says he learned to shoot at the 7 11.
These two lines were found and added Oct 29. well after the asteroid links were already posted on the 23rd.
I was still working on this Red hop timer post at the time.
MARTY 'N' DOC PIN THE 31.10.2015 ASTEROID LINK. (That's spooky, it 'just happens' to be the subject of the post after this one) The Spooky post is dated Oct 23. MARTY 'N' DOC PIN THE 23.10.15 ASTEROID LINKS. See SPOOKY -
http://synchronicitywins.blogspot.co.uk/2015/10/yet-another-asteroid-that-ana-code.html
Please share the link to this post on FB.