Blair's apology
This is an anagram of the Ana code also known as the O code. (see previous recent posts)
COLIN'S PR ON TONY BLAIR'S MISTAKE...

THE DEAD

.

The same letters have been on my FB profile picture for years.
Colin Powell's memo forced Tony Blair to have to make excuses for his war crimes.
Blair said he was sorry for the errors of judgement he made but he didn't mention THE DEAD.
Colin Powell is the man who made the case for war against Saddam in America citing the same WMD claims that Blair used in the "Dodgy Dossier"
.

'SIGNED IN BLOOD'
This is the memo that suggests Tony Blair backed the Iraq war a year before invading
See -http://qz.com/527088/this-is-the-memo-that-suggests-blair-backed-the-iraq-war-a-year-before-invading/
Blair's 'mistake' ...a tiny fraction of the dead in Iraq.... Imagine a million more and counting.....
Look! I've said I'm sorry OK?
That's it now, anyway, get over it they are only dead people, move on now, I'm rich and very important..
that's why they died.
Another two O Anagrams -
DEATH'S STINK PAYED MONSTER BLAIR COLIN - O.
R.K NOTES DEATHS PAID T.BLAIR'S MONEY COLIN.
(I'm R.K.)
When I first started putting this blog post together as a tribute to the 'Great Statesman' I had not looked at the Anagram code, it was the code line that I found that led me to Colin and the memo connection.
What is the Ana code? http://synchronicitywins.blogspot.co.uk/2015/10/what-is-ana-code.html
COLIN'S PR ON TONY BLAIR'S MISTAKE...
THE DEAD
.

Until I saw Colin in the code line I had not realised that it was his memo.
A convicted murderer gets life in prison for killing ONE person.
Tony Blair is not God, he is just one of the evil arseholes like Cameron and his sycophants who think they are.
When are you going to apologise for all the

DEAD

,

MAIMED

and

MENTALLY BROKEN

people Tony?
Note -
After setting up thls blog post today I found this -
T.K'S LESSON IN CODE..THE WAR PAID TONY BLAIR. (M inverted is W in the Ana code) My son's name is Tom Kelly. In the blog post just prior to this one an amazing timed connection to him in the code is posted. A red hop timer -
http://synchronicitywins.blogspot.co.uk/2015/10/a-red-hop-timer.html The thing is... that blog post had already linked to Blair and I didn't know why....until now.
In my book, Little book big secret, readable here -
http://littlebookbigsecret-part1.blogspot.co.uk/2010/02/welcome-to-little-book-big-secret-part.html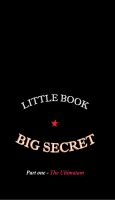 You will see that MI6 hid the real writing on the wall and are still hiding all of this code proof, you will see how the theme tune of the Bond film Spectre that was premiered yesterday , Writing's on the wall, is well timed and how the events of 1996 described in that book prove that song title to be a fact -
Code line - MI6 HID A T.K LESSON AND SPECTRE TONY BLAIR. A spectre of war if ever there was one. MI6 are hiding their knowledge of the O code. MI6 hid the real writing on the wall, the code that says that, and so did murderer of many ....Tony Blair. THE SAD O LINKS MI6 TONY BLAIR AND SPECTRE. As a sign of the times. O LINKS .. TONY BLAIR'S DECEPTION - WAR DEATHS.